Guys, I'm not gonna lie: I'm really obsessed with Kimonos right now, so I'll try to keep this roundup as Kimono-light as possible. Luckily, the husband and I saw the new Avengers: Age of Ultron last night, so it won't be all Kimono all the time.
I know the pictures have been out awhile, but seriously, how great is that Ombré jacket Wanda wears?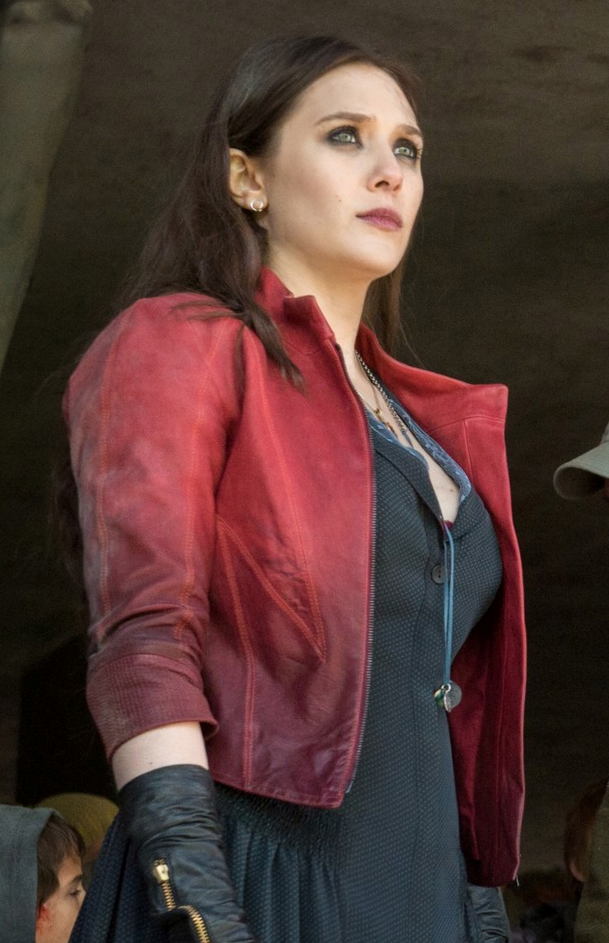 I've been spending a decent amount time trying to find Ombré leather dying tutorials online, and coming up with nada, but here's a basic leather dying tutorial to get you started on experimenting. Thanks e-how! I'm pretty sure the rusty nail or the tea option is the best way to get an even ombré.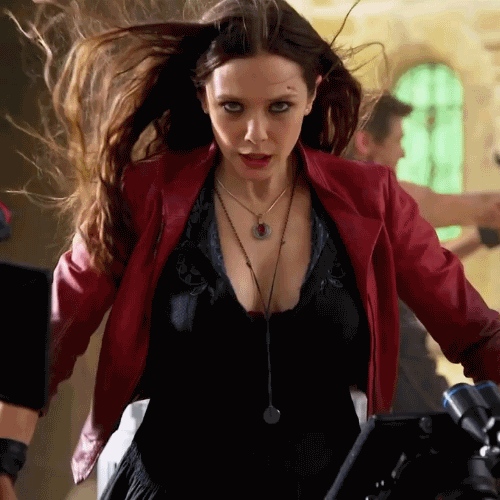 Just love the Ombré look but not comfortable working with leather? Why not ombré a cotton twill then wax it? Costume designer Alexandra Byrne (my personal costuming hero and costume designer for a good share of the Marvel movies including Age of Ultron) has used a variety ways giving wovens unique finishes to emulate and pair with leather.
I've done a lot (and I mean A LOT) of research concerning kimonos in a very short period of time. Did you know most Kimono silk is still hand painted? And you have to apprentice for a minimum of 7 years! It's a process called Yuzen, and it's really impressive to watch.
I've been watching Death Parade (stupid name, really interesting anime). The opening song is so much fun and is done by a band named Bradio. Here's it is to jump start your weekend! Have a great one!