Picking the right fabric can make or break a costume. And I don't mean screen correct, but I mean quality, weave, texture, pattern, shine. You don't have to spend a fortune on getting the most accurate fabric possible, but understanding what kinda of fabrics are best to use can take your costume game to a whole new level.
I'm not going to give you a crash course on textiles or how they are sewn. Getting into the specifics of burn tests and fiber content percentages isn't something you need to know going into your costume planning. Instead I'll go over a few important points for you to keep in mind, and a few examples of what fabric's I'd choose for different costumes. Originally this was just going to be one post, but I get really excited about textiles and can ramble (such a nerd about this stuff). So this post is about fiber content, the next one will be about different weaves.
When I first started sewing fiber content was something I never, ever thought about. I never looked at the end of bolts because it didn't really matter. And when I'm sewing stuff for normal wear, I don't think about it a whole lot. I'm not a real snooty sewer who is silk charmeuse obsessed, I sew with what I like. But with costumes I'm really anal about what fiber contents I use.
Natural fibers
Natural fibers are my favorite! Mostly because it breathes. If you've ever been stuck in a walkway at Dragon*Con you'll understand the importance of being in a costume that doesn't retain every drop of sweat.
Cotton: From the humble cotton plant, this is the best fiber ever, in my opinion, It sews well, it presses well, and It also dyes really well. You can also find all kinds of different weaves and weights. But keep in mind, not all cotton is created equal. Some are thick and lovely, while others can wrinkle badly or too lightweight. Price range $-$$$
Wool: Sheered from our cute and cuddly animal friends! From Sheep to alpacas, this bad boy also breathes and dyes well. Downsides include dry-cleaning… and it's wool which is known for being a bit on the warm side. $$-$$$$
Linen: Are you looking for the best fabric to make your Avatar: The Last Airbender cosplay out of? Use linen. Linen is a plant based fiber from flax. It has a lovely rustic texture, is easily washable, dyeable, and sews well. Downsides include wrinkling, but that kind of adds to the charm, I think. $$-$$$
Silk: Taken from the cute little silk worm's cocoons. I'm gonna be straight up honest with you on this one, I hardly ever use real silk for cosplay costumes. I think it's really price prohibitive and can be a pain to work with. It'll show water drops if your iron leaks, you may or may not have to dry clean it, it can be really slippery depending on the weave, but it's also really lovely. You can dye and paint silk in amazing ways and get absolutely beautiful color. It feels amazing, and there's so many different weaves and textures to choose from. It's also an investment $$$-$$$$
Other natural fibers I don't use much but are available include Bamboo, soy, hemp. They are basically better cotton and hemp is like a stronger variation of linen. $$-$$$$
Leather: I think we are familiar with leather. It can be luxurious, slightly stretchy (and I mean slightly), easily manipulated, you can dye it, stain it, paint it. But buying leather is a different process since you are buying hides of animal skin, and it's measured by the square inch. It's also pricey, and you may or may not have a desire to use animal hides for personal reasons. $$$-$$$$ More information about leather hide measuring and purchasing can be found here.
The middle child, Rayon: I'm having a stupid love affair with Rayon right now. But it's not technically a natural fiber since it's man made, but it's not a synthetic material because it's made from plant cellulose. It can be stiffer or flowy. It feels wonderful, it can breathe, and it doesn't have to be stupid expensive. Other terms you may see include viscose, modal and lyocell. $-$$$
Synthetics
Synthetics are great because they are less expensive than natural fibers. And there is basically 2 kinds: Polyester and Nylon The downside is, they aren't as versatile when it comes to the ability to take dye and they don't breathe like a natural fiber does. Well, except for one big caveat: super fancy sports manufactured fabrics. Think Under Armour shirts. Those guys are polyester and sometimes nylon mixed but science has made them wickable and breathable. When I need spandex, I look here first. If I can find the color I need with a moisture management spandex I will. And it will make all the difference in the world.
Not all synthetics are stretchy like spandex, but they can be much cheaper than their natural alternatives. But there is a downside, if you aren't careful you can melt it if ironing it too high, and sometimes it's hard to get a good press.
And my favorite synthetic: Faux leather/pleather. It's still pricey, but is no where near as pricey as real leather. It doesn't have the same texture or share the same richness as real leather, but you can buy it by the bolt, and they make some really nice ones these days.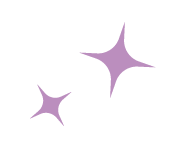 A note on dying synthetics: They make dye for polyester. There is one called iDye by Jacquard (it will say "for Polyester") and Rit just came out with a new formulation called Dyemore which I wanted to try, but nowhere local carries it right now. I recently tried iDye and, straight up, those colors are rich and intense (not what I was looking for at the time) and mixing colors can be a bit of a challenge, especially with their "mess free bags" which dissolve when water touches them. Not ideal for measuring it out 1 teaspoon at a time.
Nylon CAN take dye really well (and normally does) or it can be stupid stubborn and won't take any. It's a bit of a crap shoot.
Fiber blends
This is what happens when a natural fiber and a synthetic fiber fall in love. Who cares if their love isn't natural? So they run away together and have a fabric baby that is part natural fiber/part synthetic. Like if a human and a robot had a baby and it was born Robocop. They are kinda freaks, but can also be REALLY AWESOME!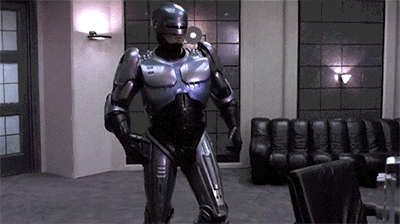 Like stretch denim. Something most people have fallen in love with. It's denim (cotton) with a little spandex to keep it stretchy. So it fits all your curves, is flexible to move in, and can allow you to take your jeans off on the 3rd wear without having to unbutton them.
Or blend poplin: 65% Polyester/ 35% cotton. Semi breathable, crisp, irons well, resists fading, and resists wrinkles! Its no wonder it's used for uniforms.
When not making magical happy things that defy normal laws of fabric physics, they create cheap alternatives of more expensive types of fabric. For example: You know you need a wool texture for a coat, but wool is $20 a yard, a wool/poly blend can cost half that! But you are reducing the breathability a bit, so it might actually make you sweat more than normal wool would.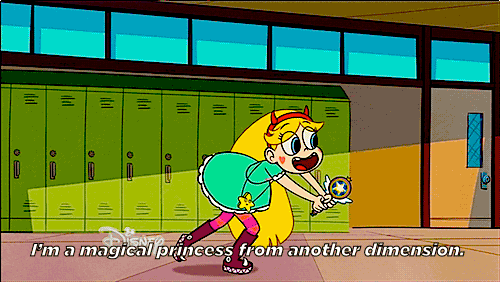 So you're ready to shop but aren't sure where to find the fiber content? If you're in a fabric store, check the end of the bolt. It's mandated by law to have the fiber content listed. Online fabric stores will have it listed in the product description.
What's your experience with fiber content? Is it something you've spent a lot of time thinking about? Are there fiber types you like to use? I'd love to hear about your experiences!
Until next time…
*banner photo credit http://www.flickr.com/photos/95721592@N00/15786685051