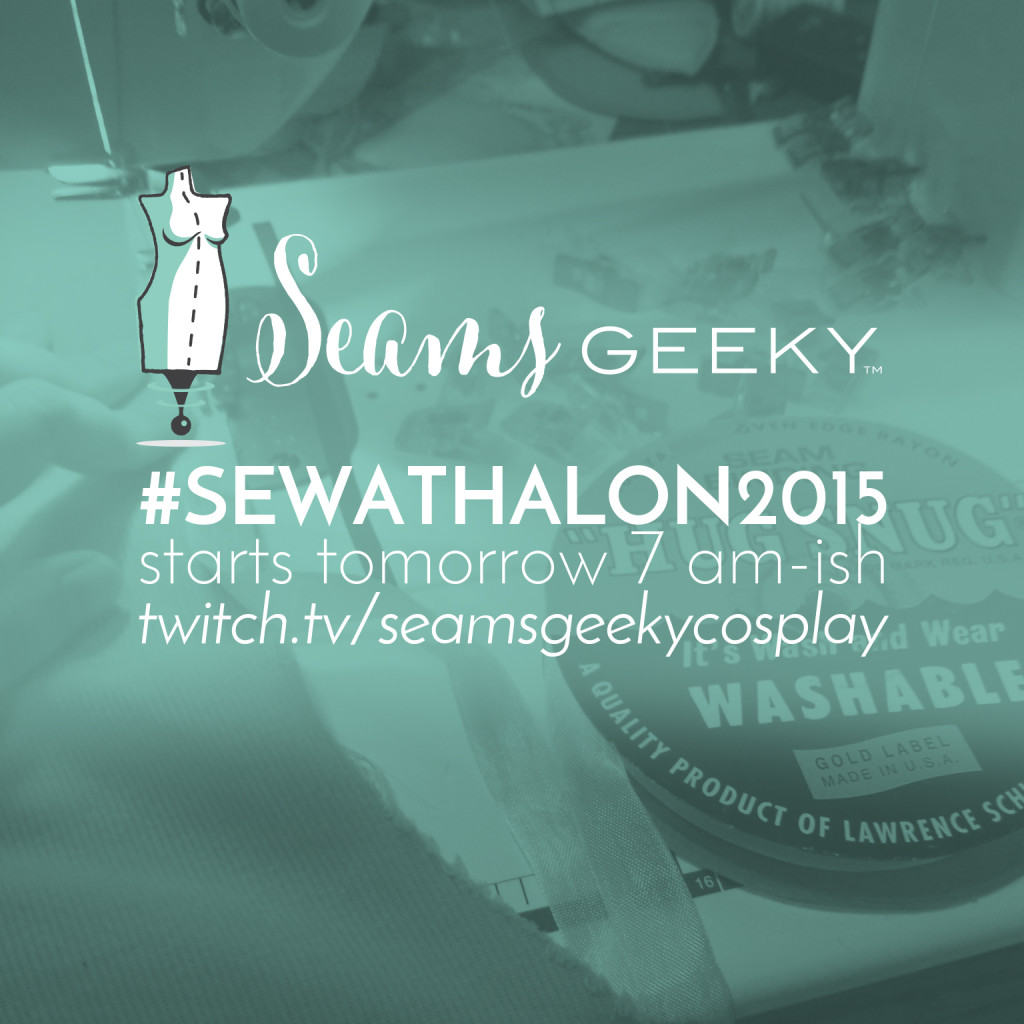 I know I am dreadfully behind on updating everyone on projects. What can I say, it's been one heck of a summer with a bunch of back-to-back projects. I am only now, nearly a month later, recovered from Dragon Con and I'm working on some posts outlining the costumes I made. Plus, I know you've been waiting on the edge of your seats for 3 months for shots of that wedding dress I made.
But for more exciting news! I'm going to try and get into this crazy world of streaming (most likely for a few hours every week), and to jumpstart the crazy streaming train I'll be streaming my "sewathalon" which basically means I'm going to try and cram in as many of the projects I planned to make over the summer into one day (some are geeky, some are not). It'll be a trial by fire, and I'm sure the cats will entertain you while they demand attention while I'm trying to iron.
So tune in tomorrow on twitch! I'm planning on starting around 7 am (CST) and going until I drop (which is usually around 2 am.) And I have few patterns to give away as well!
I'll leave you with a little peak of my Badman dress.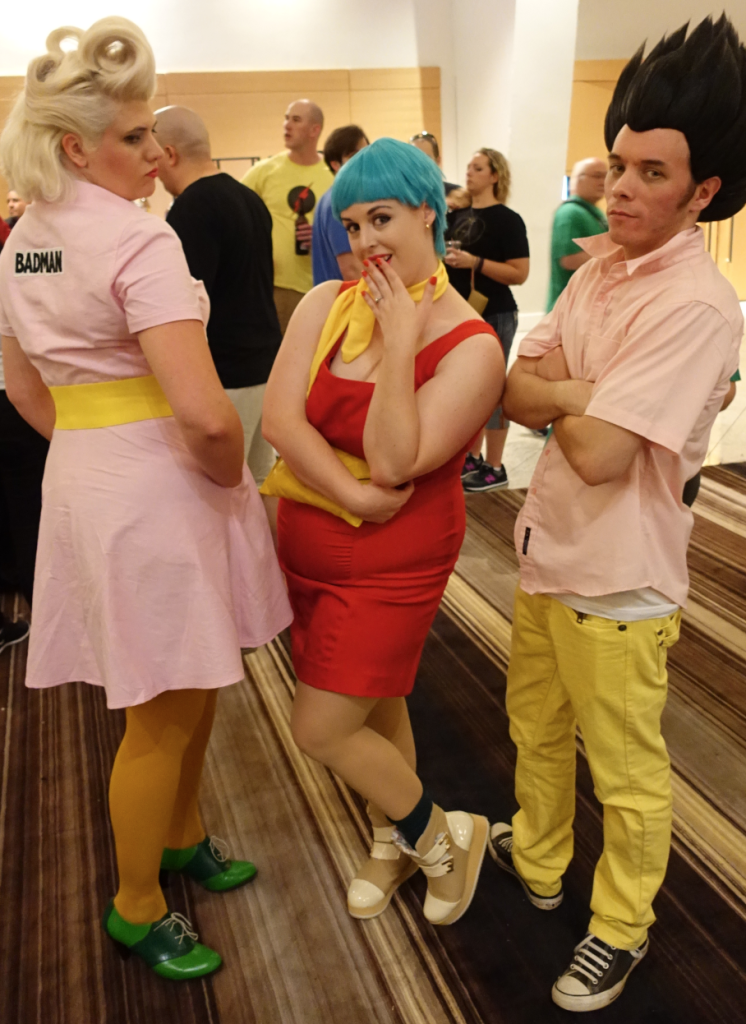 By the way, isn't that Bulma adorable?